April Showers
If you have been dodging the showers like me the past few days, you will probably be thinking of investing in some rain wear that is light enough to wear during the Spring and Summer months. To help you find something suitable, I have picked my top five faves that I would love to have myself but can't as I already have my trusty rain jacket and mac that I purchased last season.
So here are my top 5 to ponder over and splash your cash on ;-)
This gorgeous Golightly jacket from Joules comes in this lovely floral pattern and there are other patterns and colours to choose from with matching wellies too, making you water tight for the worst of the English weather.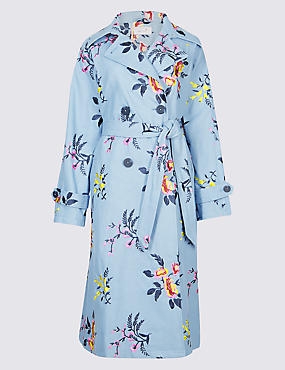 Keeping with the floral theme this embroidered trench coat will give you a Spring look to brighten any rainy day.
Polka dots are in but if you are not a fan, there are three other designs to choose from in this Anya waterproof mac.
Look stylish in this red women's original rubberised smock, fully waterproof as you would expect from Hunter.
Another one from Hunter. lightweight and easy to pack for that weekend getaway and its currently half price in the sale.